12th Conference of Parliamentarians of the Arctic Region
The 12th Conference of Parliamentarians of the Arctic Region took place in Ulan-Ude 14-17 June 2016 with the Russian State Duma as the host.
At the opening of the conference welcoming greetings were delivered by Ms V.Matvienko, Chairman of the Russian Council of Federation and Mr S.Naryshkin, Chairman of the State Duma.
The welcoming greetings were followed by reports on the Chair of the Standing Committee of Parliamentarians of the Arctic Region, Mr Eirik Sivertsen, and from the Chair of the Arctic delegation in the State Duma Mr. Michael Slipenchuk.
In his report Mr. Sivertsen elaborated on the work of the Standing Committee since the conference in Whitehorse, Canada in 2014.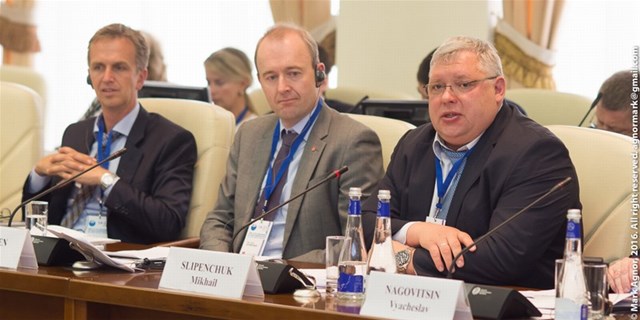 From the left: Mr Bjørn Willy Robstad, Mr. Eirik Sivertsen and Mr. Michael Slipenchuk
The first session of the conference was "People in a Developing Arctic". Among the speakers were Mr. Scott Simms from the Canadian parliament. In his intervention Mr Simms focused on the importance of technology to build strong, resilient societies in the Arctic.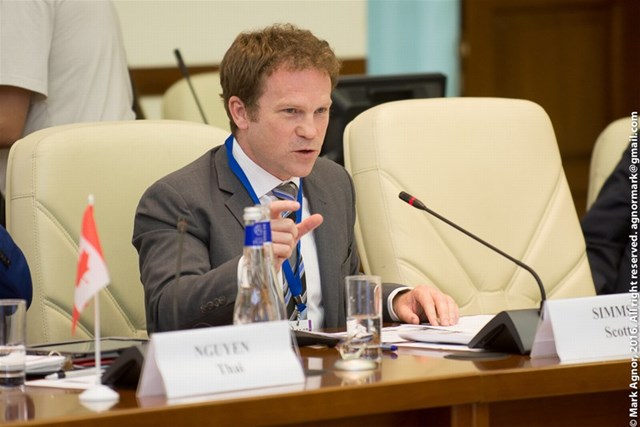 Mr. Scott Simms, Canada
Session 2 at the conference was "Arctic Cooperation in Light of the Conference on Climate Change (COP 21)  in Paris". Ms Sara Karlsson from Sweden was one of the main speakers and in her intervention she underlined the importance of continued cooperation to meet the targets of the Paris agreement and building resilience in Arctic communities.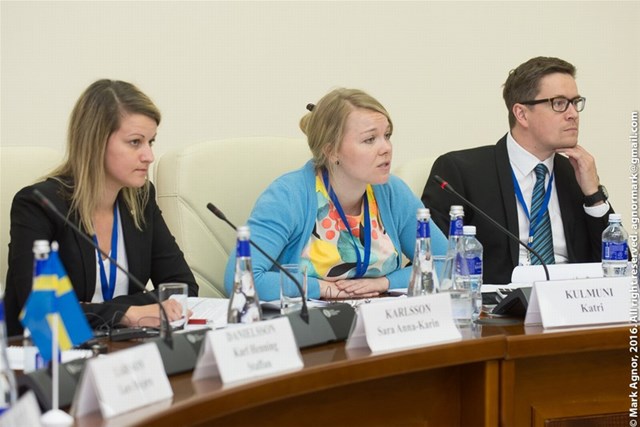 From left: Ms Sara Karlsson, Ms. Katri Kulmuni and Mr Samu Paukkunen
In the third session "New Opportunities in the Arctic Region" Ms Katri Kulmuni from Finland  and Ms Yoko Kamikawa from Japan were the main speakers.
Program and list of participants from the conference in Ulan-Ude.
The participants adopted a Conference Statement   with many concrete proposals of how to strengthen the Arctic cooperation.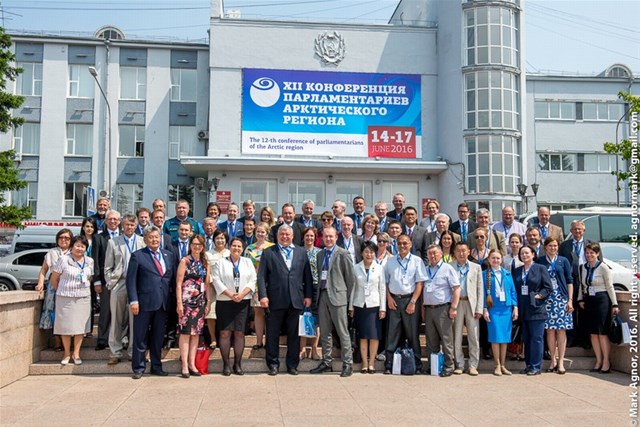 Family photo, CPAR 12 in Ulan-Ude 14-17 June 2016